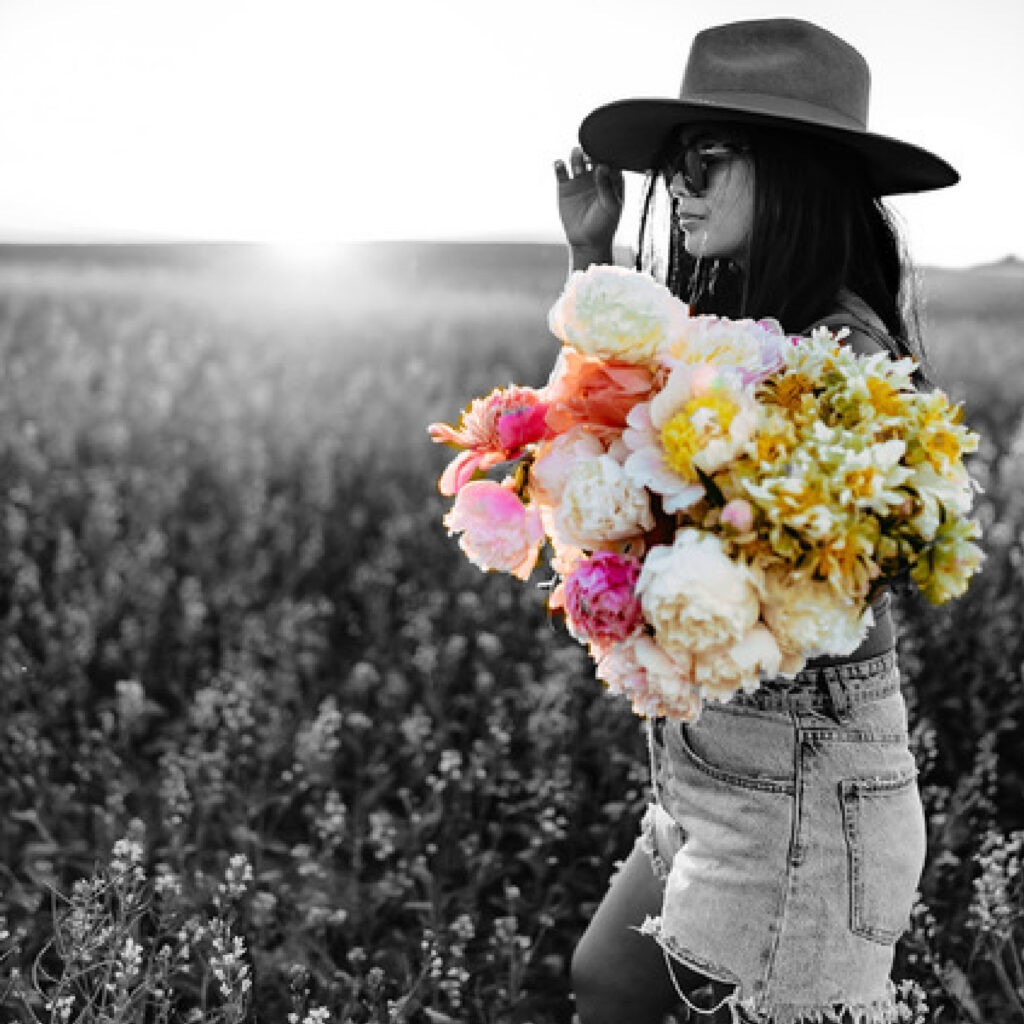 Thelma Salvador is a spirit led flower farmer and energy healing practitioner in Northern Alberta, Canada. Through her journey in creating a community through flowers, she also found her way to true alignment. Her new venture Resana Healing is rooted in the belief that you can "find yourself in nature's soul". She has helped create a beautiful spiritual community by co-hosting women's circles, energy healing meditations and more within a sacred dome on their flower farm. She loves chasing the light, communing with the flowers to make essences, and creating a life rich in daily ceremony.
We discuss:
•the nature of Resana Healing
•how flowers helped her connect to her soul
•the sacred dome on her family farm
•reiki
•what she teachers her two boys
•intentional living
•her daily rituals and ceremonies (and there's many!)
•quantum healing
•flower essences and how she was called to work with them
•the difference between essential oils, flower elixirs, flower tinctures, and flower essences
•light codes and light language
Mentioned:
•Quantum Healing, Juanpa Barahona & Regan Hillyer
•Katie-Jane Wright and &crystals (crystal bowls)
Connect with Thelma and Resana Healing:
•Resana Healing on Instagram @resanahealing (you can also find her @goodlandfarms)
Connect with The Awakenizer:
•If you enjoyed this podcast please share it with a friend or on Instagram stories (tag @thealiholly)
•Subscribe or follow the show on your preferred podcast app
Connect with Alison:
•Instagram: @thealiholly
•Join my email list for occasional updates on The Awakenizer and other good vibes
Listen on Spotify.